2-DAY PRE-CONVENTION WORKSHOP WITH LORI PUTNAM
Saturday, May 20th, 2023 – 9am to 5pm
Sunday, May 21st, 2023 – 8am to 1pm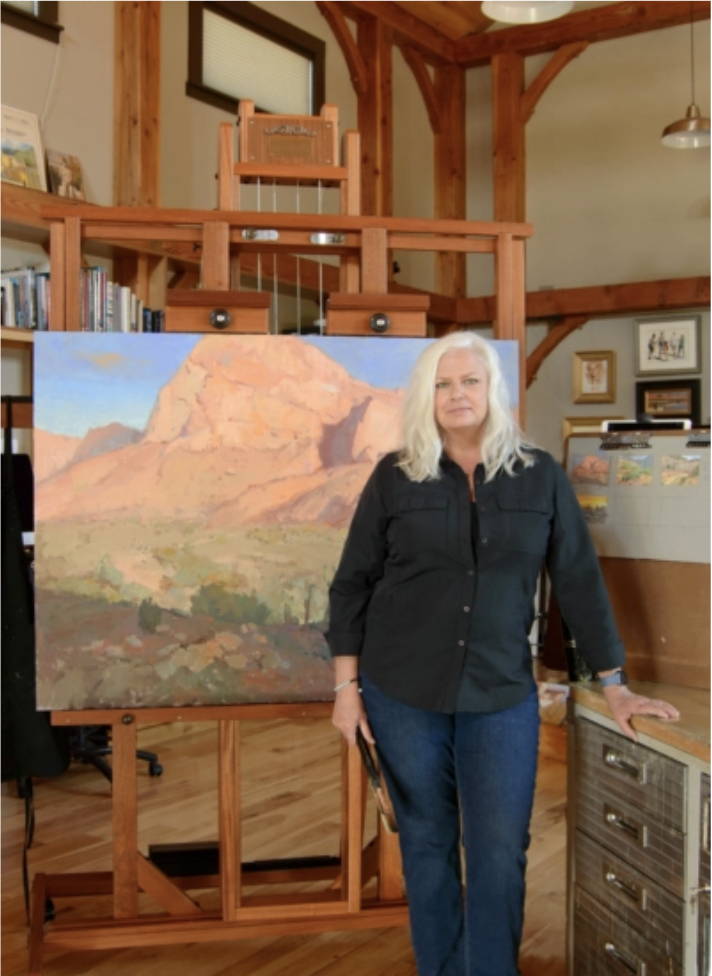 "The Light Changed" – It is all about the light: Its direction, color, and intensity. Lori Putnam will teach you her successful strategies for capturing that ever-changing light in your landscape paintings. All mediums welcome.
Do you chase the light? There are a few simple steps to ensure you never do that again. Do your dark objects in the light look too dark? Learn how to mix the color you should be using instead. And let's not forget, not every day is filled with brilliant blue skies and harsh shadows. There is so much more out there to paint! Soft-light, cool light, strong light, blue light. No, that is not a Dr. Seuss book, but it should be. Once you begin to see it, you will be excited about new ideas and possibilities. Learn how to compose and paint overcast, flat, and sun-filled days; morning, mid-day, afternoon, and night.
Lori will teach you to understand and interpret light effects in the landscape. Using slides, demonstrations, and lively discussions, you will leave the workshop with greater confidence and the tools needed to capture a specific place, time, and mood.
You must be registered to attend PACE.